Wow, I haven't done a new books post for two months (except for the book shop crawl). So there'll be things missing, I'm sure, some I've passed on already, and some I've read. It does look like a massive pile of books... Oh well, I haven't bought ebooks in a while and they can be useful on my commute. The rest are mostly review copies and pre-orders. I had kind of forgotten about
The Song Rising
after ordering it so long ago, so that was a nice surprise.
I did get a duplicate book in Illumicrate this month, which is bound to happen now and again, but also the bonus proof was something I don't really want. Umming and ahhing about continuing because I like a box of surprises now and then but I
could
just be spending the money on books I want instead. I also got my second Ninja Book Box which included
The Bookman's Tale
and a bunch of Shakespeare themed items.
For Review:
Shattered Minds by Laura Lam (Tor)*
The Cows by Dawn O'Porter (HarperCollins)
Shark Drunk by Morten Strøksnes (Jonathan Cape)
Masquerade by Laura Lam (Tor)
Notes from the Upside Down by Guy Adams (Ebury)
The Lonely City by Olivia Laing (Canongate)
Dragon's Green by Scarlett Thomas (Canongate)
Fragile Lives by Stephen Westaby (HarperCollins)
Creation Machine by Andrew Bannister (Transworld)*
Hell's Gate by Laurent Gaudé (Gallic Books)*
The Space Between the Stars by Anne Corlett (Tor)*
Paris for One and Other Stories by Jojo Moyes (Penguin)
The Other Half of Happiness by Ayisha Malik (Twenty7)
Out of Heart by Irfan Master (Hot Key Books)
The Names They Gave Us by Emery Lord (Bloomsbury)


Bought:
The Song Rising by Samantha Shannon
Another Day in the Death of America by Gary Younge
March: Book One by John Lewis
Hold Back the Stars by Katie Khan
The Wrath and the Dawn by Renne Ahdieh
Orangeboy by Patrice Lawrence
To All the Boys I've Loved Before by Jenny Han
Not If I See You First by Eric Lindstrom
Sealskin by Sue Bristow
Beautiful Broken Things by Sara Barnard
Paper and Fire by Rachel Caine
The Star-Touched Queen by Roshani Chokshi
You Will Know Me by Megan Abbott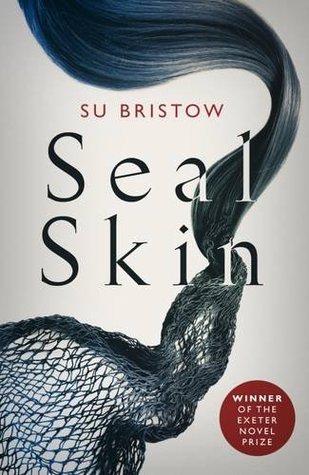 *Unsolicited titles