In the spirit of the Twitter Friday Follow, the Book Blogger Hop is a place just for book bloggers and readers to connect and share our love of the written word! This weekly BOOK PARTY is an awesome opportunity for book bloggers to connect with other book lovers, make new friends, support each other, and generally just share our love of books! It will also give blog readers a chance to find other book blogs to read!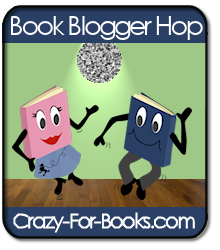 "Pick a character from a book you are currently reading or have just finished and tell us about him/her."
My current book is non-fiction but I did start a few chapters of The Last Werewolf by Glen Duncan. Jacob is the last of his kind (you can tell that from the title, can't you?). I get the feeling he's a bit depressed about the whole thing but he has a close relationship with his aging human familiar. He's trying to hide from a group of werewolf hunters but still has time to visit prostitutes. I've not really read enough to form an opinion of him though.
Head over to Crazy For Books to join in or just to browse the participating blogs.
Related posts
I see despite pledges to cut carbon emissions, the budget includes tax cuts for flying domestically to encourage pe… https://t.co/3PdBaPkBQa
Follow
Anyone else getting an excessive amount of ads in their feed today? Like every ten tweets seems to be one. Most of… https://t.co/zFVaxc7V69
Follow
Brilliant, we only need 80 respondents for our twitter polls to make national news? I look forward to seeing all th… https://t.co/FaHNKuKOTo
Follow