In the spirit of the Twitter Friday Follow, the Book Blogger Hop is a place just for book bloggers and readers to connect and share our love of the written word! This weekly BOOK PARTY is an awesome opportunity for book bloggers to connect with other book lovers, make new friends, support each other, and generally just share our love of books! It will also give blog readers a chance to find other book blogs to read!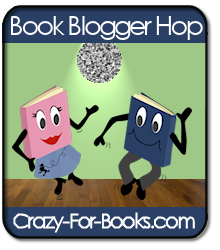 "Summer is coming quickly – what 2011 summer release are you are most looking forward to?"
It seems I have a longer wait than most as my most anticipated books are all out in the autumn! However I'm looking forward to getting my next dose of Sookie in Dead Reckoning which should be here any day soon as well as the next in the Kitty series, Kitty's Big Trouble (Carrie Vaughn) and the next Women of the Otherworld book, Spellbound (Kelley Armstrong). Looks like summer is for urban fantasy doesn't it?
Head over to Crazy For Books and wish Jennifer a happy birthday!
Related posts
Subscribe via Email
Join 4,565 other subscribers
Popsugar Reading Challenge
31%
Around the Year in 52 Books
15%