Top Ten Tuesday is hosted by The Broke and the Bookish.
This is my Top Ten Most Anticipated Releases For The First Half of 2016, although I haven't done loads of research into new releases lately, so I'm probably missing some good 'uns. These have made it onto my wishlist so far (links go to Goodreads for more info).
False Hearts + Masquerade by Laura Lam
Laura
gets two books on this list. I'm looking forward to finding out what her "bonkers book" is like but also really excited that Micah Grey's story is finally continuing.
Two formerly conjoined sisters are ensnared in a murderous plot involving psychoactive drugs, shared dreaming, organized crime, and a sinister cult.
Eleanor by Jason Gurley
When Eleanor's reality begins to unravel, she starts to lose her grip on time itself, slipping from the present into strange other lands where she's in danger of losing herself altogether.
The cover first drew me to this, then the fact that it shares my proper name (spelled correctly), so when I found out that it was also about ripples in time, it went straight on my wishlist.
The Detective and the Devil by Lloyd Shepherd
I've thoroughly enjoyed
Lloyd
's historical fiction with a hint of supernatural in the past. This is the 4th book featuring Constable Horton and deals with the East India Company.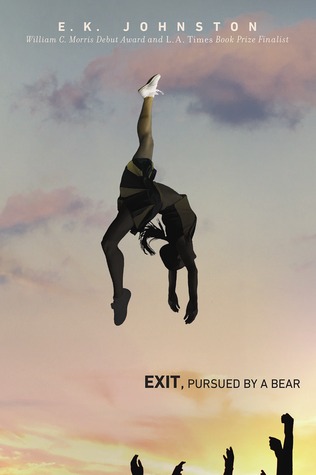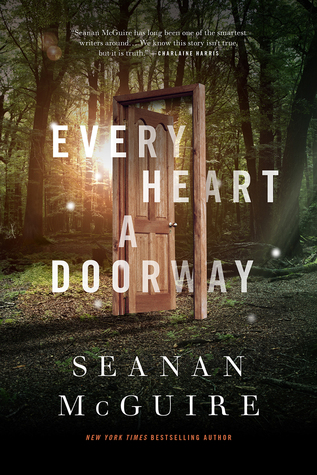 Exit, Pursued by a Bear by E.K. Johnston
In every class, there's a star cheerleader and pariah pregnant girl. They're never supposed to be the same person.
I love the title. It's the tale of a star cheerleader whose drink is spiked at a party and her status changes very quickly. I don't think there's a UK release for this yet, but I'm sure I can get my hands on a US copy.
Every Heart a Doorway by Seanan McGuire
Children have always disappeared under the right conditions; slipping through the shadows under a bed or at the back of a wardrobe, tumbling down rabbit holes and into old wells, and emerging somewhere… else.
I love Seanan's books, under both her names. This one is about a home for children who stumbled into magical lands and returned. What a lovely idea; they're clearly not going to come back and just fit right back into boring, normal life.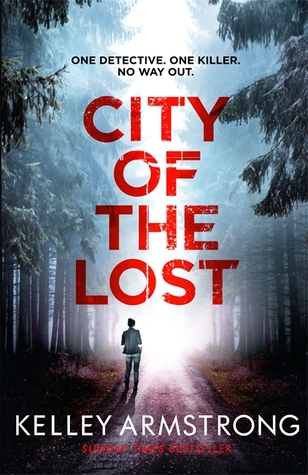 City of the Lost by Kelley Armstrong
I was surprised how much I enjoyed Kelley's standalone YA thriller,
The Masked Truth
, so was please to see she has a standalone adult thriller comingout next year too. The blurb does sound a little Cainsville but I think this is non-supernatural.
Radio Silence by Alice Oseman
I loved
Solitaire
and was so surprised at the quality of writing for such a young author, I can't wait to see what she does next.

Salt to the Sea by Ruta Sepetys
Sounds utterly heart-breaking. Based on a true story from the Second World War. When the German ship the Wilhelm Gustloff was sunk in port in early 1945 it had over 9000 civilian refugees, including children, on board. Nearly all were drowned.
Long Dark Dusk by J.P. Smythe
It wouldn't be a proper list without some Smythe and a little bird thinks I will definitely like this one. It's the sequel to
Way Down Dark
if you haven't read it already, get prepared.
I've realised I've not included any of the 2016 books I already have to review but I am looking forward to them. Maybe it's harder to feel anticipation when they are already sat there, calling to me! Special mentions to:
Down Station by Simon Morden
13 Minutes by Sarah Pinborough
Hex by Thomas Olde Heuvelt
This is Where the World Ends by Amy Zhang
The Ballroom by Anna Hope
The Thing About Jellyfish by Ali Benjamin
The One-in-a-Million Boy by Monica Wood
Which books are you most looking forward to next year?
Related posts
Popsugar Reading Challenge
64%
Around the Year in 52 Books
65%