It's time to share some of March's releases! These are all books that have caught my attention based on the descriptions or authors. I've included early ebook releases (where the print issue will be published later) marked by an (e) but otherwise used the date of the UK print release.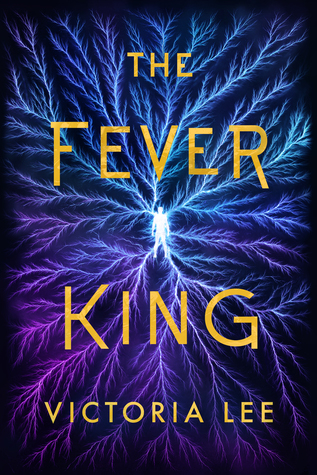 1st
Ink, Iron, and Glass by Gwendolyn Clare
The Fever King by Victoria Lee
5th
The Migration by Helen Marshall
Shades of Magic Vol. 1: The Steel Prince by V.E. Schwab + Andrea Olimpieri
The River by Peter Heller (e)
7th
Internment by Samira Ahmed
Lanny by Max Porter
Cala by Laura Legge
Freefall by Jessica Barry
Last Ones Left Alive by Sarah Davis-Goff
The Everlasting Rose by Dhonielle Clayton
Ancestral Night by Elizabeth Bear (e)
Do You Dream of Terra-Two? by Temi Oh
12th
The Bird King by G Willow Wilson (US only)
The DNA Of You And Me by Andrea Rothman
14th
The Rosewater Insurrection by Tade Thompson
15th
A Place for Wolves by Kosoko Jackson (US only)
21st
The True Queen by Zen Cho
26th
Once & Future by Amy Rose Capetta + Cori McCarthy
Related posts
Why would a company, in an industry we are told is struggling, want to alienate half its customers? I hope this is… https://t.co/Gvm3VzPQJj
Follow
Does anyone else ever send books to Music Magpie? Whenever Hermes come to collect they are always expecting two pac… https://t.co/1ta9cQ29WM
Follow
The pressure when you set a book to currently reading on Goodreads and you notice everyone else has given it 5 stars...
Follow