A.K.A. Fear of Bricks
I'm going to keep this list to TBR lurkers. It's mostly size that intimidates me *insert immature giggling here*…knowing that I could read three other books in the same amount of time makes me nervous. But I have managed to cross off A Game of Thrones from list of long books I want-to-read-but-can't-bring-myself-to-make-the-commitment so there might be hope still for these…
#10 Gormenghast by Mervyn Peake
OK I actually have read one of the Gormenghast books, but I have the trilogy in one book and it's massive and not the easiest prose to read. I still sort of love it enough to want to read the rest but it's been a long time since I picked it up.
#9 Shooting Victoria by Paul Thomas Murphy
I requested this for review because I loved the sound of it and yay for interesting non-fiction books, but when it arrived, it was huge. I do really want to read it and I may have to tackle it in bitesize chunks.
#8 Tess of the D'Ubervilles by Thomas Hardy
I have a sense that this is hard-going. It's probably the book on this list most likely to get ditched.
#7 The Emperor of All Maladies by Siddhartha Mukherjee
Another non-fiction book that peaked my interest until I ended up with a giant hardback. The paperback looks a more manageable size though, so maybe the hardback is just trying to scare me with its scale. Maybe I should stop buying hardbacks sight unseen…
#6 The Passage by Justin Cronin
It's a brick and enough people have told me it doesn't need all those pages. I am waiting for an abridged version (only joking).
#5 The Iliad by Homer
I started a prose version of this in a readalong but I got behind after the first few weeks and gave up. I love the stories contained within the pages of Homer but I haven't found a translation that makes me want to read all of it.
#4 Schindler's Ark by Thomas Keneally
This one's not on the list for length but just that I know it will be harrowing and I will have to psyche myself up to read it.
#3 Wolf Hall by Hilary Mantel
Another one I wanted to read until it turned up and I saw the size of it. I think all the awards are starting to put me off too now.
#2 Cryptonomicon by Neal Stephenson
All his books fall under this category, but I want to read some of them.
#1 The Name of the Wind by Patrick Rothfuss
I feel Hannah will judge me for not reading this 😉 To add to the problem, the text in my edition is TINY.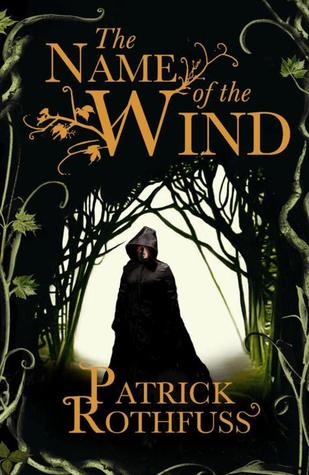 I'm pretty sure there are plenty of other books in the world that are intimidating but I don't want to read them (eg. Ulysses by James Joyce). So, are these books worth the effort? Or are they secretly quite easy?
Related posts
Subscribe via Email
Join 440 other subscribers
Popsugar Reading Challenge
95%
Around the Year in 52 Books
87%
BookWyrm
patchworkbunny wants to read Eight Bears [...]
patchworkbunny started reading Midnight [...]
Temi's degree in neuroscience feeds into this book so much as it explores the implications, good and bad, of a chip in our brains. How it can be used for… [...]
patchworkbunny started reading Mister Magic [...]
rated This Delicious Death: 3 stars [...]