The lovely people at Angry Robot (and they are lovely) shortlisted me for their Team Robot Blogger Award. I may not have won, but the shortlisting itself made me all misty eyed. So in the spirit of giving thanks, I will respond with a round-up of all my Angry Robot/Strange Chemistry/Exhibit A reviews so far. May there be many more in the future*!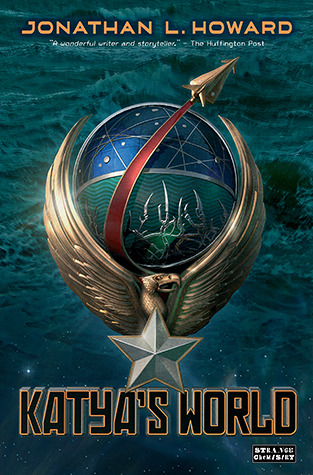 Guest posts and whatnot:
Strange Chemistry Launch
Extract: The Assassin's Curse
Q+A with Cassandra Rose Clarke
Cover Reveal: The Pirate's Wish
The Zenn Blog-a-palooza Tour
Q+A with Bryony Pearce
A post about St. Lucia
* I have reviews of Shadowplay and The Holders to come shortly. Plus many Strange Chemistry titles that will be read soon(ish).
Related posts
Subscribe via Email
Join 439 other subscribers
Popsugar Reading Challenge
95%
Around the Year in 52 Books
87%
BookWyrm
patchworkbunny wants to read "Eight Bears" [...]
patchworkbunny started reading "Midnight" [...]
Temi's degree in neuroscience feeds into this book so much as it explores the implications, good and bad, of a chip in our brains. How it can be used for… [...]
patchworkbunny started reading "Mister Magic" [...]
rated This Delicious Death: 3 stars [...]