Top Ten Tuesday is hosted by The Broke and the Bookish
Autumn's great for cosying up with familiar characters and the odd spooky book as we approach Halloween. It's also that time of year where I start to look over my TBR and lists of books I should read this year… Yeah, not so much progress made there! Let me know if you've read any of these.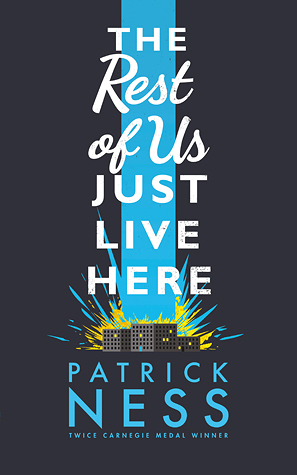 I'm a little wary of a sequel, but early murmurings are sounding positive and how could I not? Me Before You ripped my heart out, I want to know she's doing OK. Plus I have loved all of Jojo's books I've read so far.
I bought a lovely special edition so I should really read it rather than just look at it right?
So many people rushed to read this but that just means it's all over sooner. *sniff* I do still have Raising Steam left to read from Discworld but I'm looking forward to visiting Tiffany again first. I got a fancy, sparkly edition, which means I have to have an opportunity to read it without ruining it.
Just seems like a fun read. As the nights draw in we need some fun.
I nominated this for book group so that I would definitely read it and then it ended up being chosen the month I was in America. It's another book I bought a special edition of, think this is becoming a theme…
My lovely boyfriend bought me this when I needed cheering up months ago. I imagine reading it will make the gift more worthwhile. Oh yeah, I think it's a special edition too…
Not that I have guilty pleasures as there's no guilt here, but October Daye is one of the few urban fantasy series I have kept up with. Every now and then I feel like trying to get back into some others. Maybe 2016 will be the year of series.
Symbiont wasn't quite as good as Parasite but I really like Seanan's characters and narrative voice so I find her books kind of comfort reads even if the subject matter isn't rosy.
I think this will be my Halloween read for this year.
Monster by by C.J. Skuse
It sounds like a good book for Halloween but is set over Christmas. It's out this month though, so I'll allow the C-word to sneak in early.
Related posts
Popsugar Reading Challenge
34%
Around the Year in 52 Books
35%
All Affinity products are half price at the moment. Great alternative to Adobe's subscription model. Get pretty dec… https://t.co/DX8JBTGCAC
Follow