Top Ten Tuesday is hosted by That Artsy Reader Girl.
I'm not too keen on super long books, but it was interesting to delve into my stats to see what the longest books I've ever read are. There were some surprises and a lot more variation in genre than I expected. The page counts are taken from the edition I have shelved as read on Goodreads so may not be 100% accurate.
In reverse order, here are the longest books I've read…
The final instalment is looking like it will jump to the top of the list but for now,
Empire of Storms
takes 10th place. They just keep getting longer!
694 pages
Duma Key by Stephen King
You'd expect a Stephen King novel on this list, right? I actually haven't read that many, I thought about reading
It
but it's soooo long.
695 pages
Nemesis by Jo Nesbo
Looking back at my (very old) review, I felt this book didn't need to be as long as it was. I don't think I've read another Nesbo since…
704 pages
The Historian by Elizabeth Kostova
I cannot remember what happens in this book.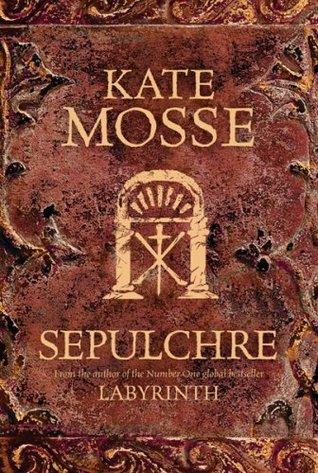 724 pages
Incubus Dreams by Laurell K. Hamilton
I can't even believe I read over 700 pages of vampire porn… The earlier books were so much better (and shorter).
739 pages
Sepulchre by Kate Mosse
I remember reading this for book club and shortly after we introduced a rule that chosen books had to be under 500 pages.
756 pages
Breaking Dawn by Stephanie Meyer
Poor
Twilight
gets a lot of bad press but I enjoyed the series for entertainment value at the time.
My favourite book from this list, it really didn't feel like it was this long.
I've only read of GRR Martin book, I started on the second but I just preferred the TV show. Sorry books!
885 pages
This Charming Man by Marian Keyes
And a real surprise winner, it's not even fantasy!
Do you enjoy reading long books? What's the longest book you've ever read? Feel free to leave a link to your TTT post in the comments.
Related posts
Subscribe via Email
Join 4,565 other subscribers
Popsugar Reading Challenge
31%
Around the Year in 52 Books
15%