In the spirit of the Twitter Friday Follow, the Book Blogger Hop is a place just for book bloggers and readers to connect and share our love of the written word! This weekly BOOK PARTY is an awesome opportunity for book bloggers to connect with other book lovers, make new friends, support each other, and generally just share our love of books! It will also give blog readers a chance to find other book blogs to read!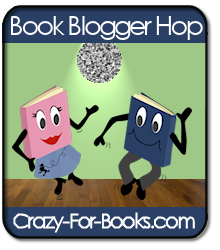 "How many books are currently in your To-Be-Read (TBR) Pile?"
According to Goodreads it's 415 but I don't have all my ebooks on there and haven't updated it recently with new additions. There are also a few that I've decided not to read that need removing. What I need is a rainy weekend to get caught up…oh look, perfect weather!
If you're visiting my blog for the first time, I'm an eclectic reader but don't cover much YA (nothing against it though!). If you'd like me to visit your blog, please leave a link with your comment and I'll drop by over the weekend.
Related posts
Popsugar Reading Challenge
34%
Around the Year in 52 Books
35%