This could be the last Book Blogger Hop @ Crazy For Books so I feel an obligation to join in…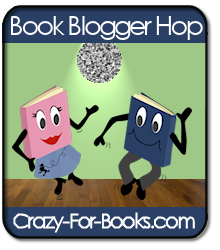 "What is your favorite Halloween costume?
Even if you don't celebrate, what kinds of costumes do you like?"
I don't go out much for Halloween, it's not quite as big here as in America. I do like painting my face though, which I do all year round in my photography! One year I went out as a zombie bunny which was fun. Maybe one year I'll be a patchwork bunny!
Related posts
I don't know about you, but our "first time buyer house" does not have room for one of these. Heat pump grants for… https://t.co/DWYT2f1Afn
Follow
Maybe I should start logging into the other Ellie's accounts and changing her email for her...
Follow