It's been a busy two weeks on the blog since my last round-up. I still haven't written up the Simon & Schuster blogger event or CSI Portsmouth, which just goes to show I've had a lot of content rattling round my brain! You can also find me answering the SSDD set of questions over at Dog Ear Discs.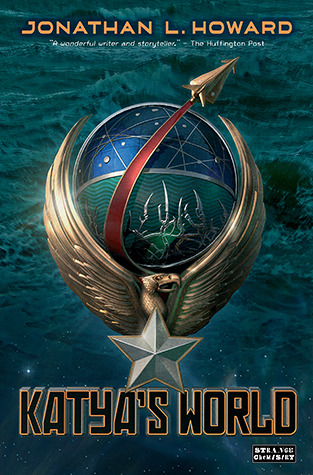 Read last fortnight:
Kept by Shawntelle Madison
Katya's World by Jonathan L. Howard
A Winter Flame by Milly Johnson
Broken by A.E. Rought
The Paris Wife by Paula McLain
The Painted Bridge by Wendy Wallace
Also reviewed:
Mad River by John Sandford
Discordia by Laurie Penny
Currently reading:
Grimm Tales by Philip Pullman
The Horologicon by Mark Forsyth
Upcoming reads:
Doppler by Erlend Loe
Also on the blog:
Catalogue Spotlight: Transworld | Win Kept by Shawntelle Madison
Incoming! | November Sci-Fi Link-Up
Book Swap goes to Portsmouth | DNF
Where has all the horror gone? | World Book Night 2013
Shades of Red & Grey | Incoming!
Search terms:*
"full screensaver scary clown"
Why? WHY?!?!?!
"i am looking for a website that will keep me up to date with the bookworm world"
Hello! I hope you found that here…
"is night circus scifi?"
No, it's magic not science.
"history means that she will"
Will what? Don't leave me hanging!
"abc children's death poems"
I'm glad I know what this refers to otherwise I'd be worried.

*Idea
stolen
borrowed from
Amanda
's Clock Rewinders feature.
Related posts
Subscribe via Email
Join 439 other subscribers
Popsugar Reading Challenge
95%
Around the Year in 52 Books
87%
BookWyrm
patchworkbunny wants to read Eight Bears [...]
patchworkbunny started reading Midnight [...]
Temi's degree in neuroscience feeds into this book so much as it explores the implications, good and bad, of a chip in our brains. How it can be used for [...]
patchworkbunny started reading Mister Magic [...]
rated This Delicious Death: 3 stars [...]