Top Ten Tuesday is hosted by That Artsy Reader Girl.
I wonder if I went back through all my Top Ten TBR posts, how many of those books I've actually got round to reading. I guess that's a different blog post! These ten books are either recent acquisitions or upcoming pre-orders, so I've really no excuse not to read them. Other than the fact that there are so many other books to distract me…
I was originally drawn by that stunning cover, followed by the fact it's Nigerian inspired fantasy. It's since turned into quite a buzzy book.
Legendary by Stephanie Garber
I loved Caraval and its Labyrinth (Bowie, not ancient Greece) vibes. I must admit, I'm a bit nervous that the second book won't have the same magic, but I still want to read it, of course!
Other Minds by Peter Godfrey-Smith
It's about octopuses and the evolution of intelligence and it's been on my wishlist since I first heard about it. The paperback came out and was Waterstones book of the month, so I pounced. Non-fiction always seems to be expensive in hardback, I imagine it's a catch 22 of them not selling many so they have to charge more but they don't sell as many because they charge more.
Another one I was waiting on the paperback for. I did um and ah over the illustrated hardback but in the end went for portability.
What? An unsolicited review book has made it to this list? Am I feeling OK? I did really like Winter Damage though, so I'll definitely be reading this.
This has been on my graphic novel wishlist for a while and I gave in and treated myself to a pre-order of the paperback.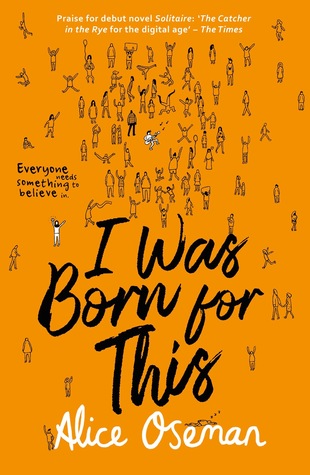 I have loved both of Alice's books so far so even though I'm avoiding contemporary YA at the mo, I couldn't not buy this.
It's a bit weird waiting for release day for a Smythe as I've been super lucky to get review copies for all his other books, but I am pretty excited to get my hands on the finished beauty that is this book. It will be a naked hardcover on my bookstagram for sure!
Nikesh is busy this year with two releases, one YA and this one which is a contemporary British immigration story. I'm also hoping there's a donkey in it…
It's unusual for me to pre-order a US publication but how can I resist this Civil War zombie story, where the dead rise and the newly freed must fight them.
Related posts
Subscribe via Email
Join 439 other subscribers
Popsugar Reading Challenge
95%
Around the Year in 52 Books
87%
BookWyrm
patchworkbunny wants to read Eight Bears [...]
patchworkbunny started reading Midnight [...]
Temi's degree in neuroscience feeds into this book so much as it explores the implications, good and bad, of a chip in our brains. How it can be used for [...]
patchworkbunny started reading Mister Magic [...]
rated This Delicious Death: 3 stars [...]