In the spirit of the Twitter Friday Follow, the Book Blogger Hop is a place just for book bloggers and readers to connect and share our love of the written word! This weekly BOOK PARTY is an awesome opportunity for book bloggers to connect with other book lovers, make new friends, support each other, and generally just share our love of books! It will also give blog readers a chance to find other book blogs to read!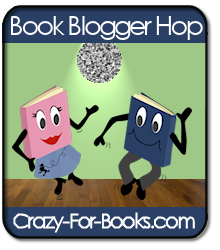 "This week's question isn't a question at all! I thought I would do things a little differently this week and give all of you a chance to promote a giveaway (or two!) from the blogosphere."
I don't really enter many giveaways so I had to hunt around a bit to participate this week, however I do recommend you visit and follow UK Book Giveaways if you're reading this from outside North America. Some of those listed are UK only, but a lot of us send internationally.
Keep an eye out for the UK & EU Summer Blog Hop this August.
Lainy @ So Many Books, So Little Time also runs pre-loved giveaways.
And that reminds me, I have some books to send out to lucky winners!
If you're stopping by for the first time, I'm currently participating in Paris in July which means there's a lot of French themed content. I am a very eclectic reader so look around and feel free to leave a link to your blog below!
Related posts
Subscribe via Email
Join 439 other subscribers
Popsugar Reading Challenge
95%
Around the Year in 52 Books
87%
BookWyrm
patchworkbunny wants to read "Eight Bears" [...]
patchworkbunny started reading "Midnight" [...]
Temi's degree in neuroscience feeds into this book so much as it explores the implications, good and bad, of a chip in our brains. How it can be used for… [...]
patchworkbunny started reading "Mister Magic" [...]
rated This Delicious Death: 3 stars [...]